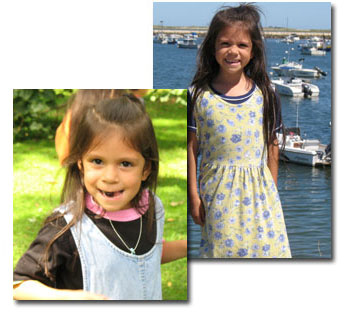 Hi, I am Mackenzie...better know as 'Kenzie. You are invited to come "hang out" in the kiddy zone...get it kiddy = kitty! Ha, Ha I made a funny!

I am 6 years old and I am in 1st Grade. Mom says that I am doing well. I can now READ!! I can also do Math quite well. My favorite subject is printing.

Mommy still says that I am a great help. I try to do what I can when I see something that needs to be done.

I love to play outside and ride my bike. We have a circular driveway that is hard-packed gravel/dirt and I love tearing around on my bike. I am getting to be mighty fast.

I also like to play with my 'pink babydoll' and games of all kinds.