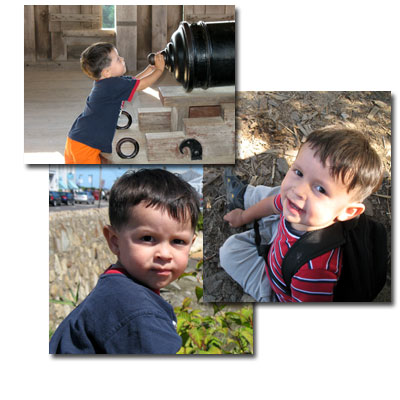 Hi. I am James Caleb and I am 3 years old. Mom and Dad call me 'stubborn'...I guess I do want things to go my way!

I love to run and play outside. I always seem to get a new bruise...but that's ok...I still have fun.

My favorite thing in the world do is to EAT. I do like to play with my cars and trucks too.

I am finally getting used to the puppies; I used to be afraid of them because they are getting almost as tall as me. But, all they want to do is play and I like to do that.

Josh still plays with me a lot and us 'boys' get to do fun things like run, jump, wrestle, play cars and lots more!